Faith on the Frontstretch: Making a Connection in the Post-Race Interview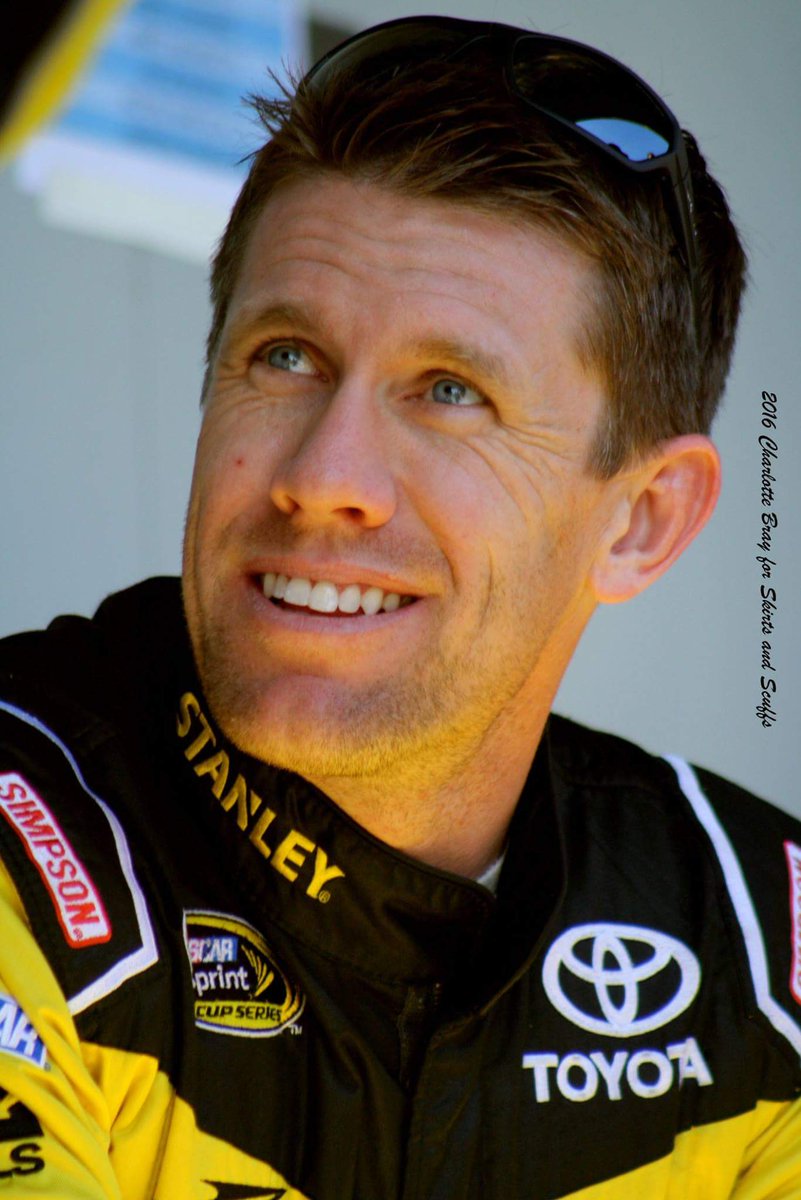 Credit: Charlotte Bray for Skirts and Scuffs
by Beth Reinke
" ... and let us run with perseverance the race marked out for us." ~ Hebrews 12:1b
Fans love to hear from NASCAR drivers right after their race ends. Whether it's a dominant contender lamenting a blown engine or an underdog excited about a career-best finish, we relish the spontaneous reactions. Their emotions draw us in and make us empathize, because we have up-and-down days, too.
Many of the most colorful post-race interviews take place on pit road while the winner is in Victory Lane. As the non-winning drivers pull onto pit road after the final lap, they shed their in-car gear and don sponsor caps and sunglasses.
A few years ago, though, there was a fleeting debate about whether or not drivers should wear sunglasses during on-camera interviews. Some of today's drivers -- including Carl Edwards and Brad Keselowski -- purposely remove their eyewear when they speak with reporters.
After this week's runner-up finish at his home track, Edwards flipped his glasses up to chat with NBC's Mike Massaro, as seen in
this video
. With the glasses gone, Massaro could see Edwards making eye contact with him throughout their chat. Just as importantly, those watching the broadcast got to see his facial expressions. When drivers do interviews without their shades, fans can see the drivers' eyes – and the emotions reflected in them.
Our eyes reveal our true feelings, even when we'd prefer to hide them. Maybe that's why it's easier for drivers who finished poorly to shield their eyes with sunglasses. It's hard enough to climb out of the car and answer questions about a bad race day, let alone having to look people in the eye at the same time. They may not want to display that disappointment for everyone to see.
The thing is, intentionally removing dark eyewear is a classy type of "interview etiquette." It shows respect for the media person who is doing the interview because it's a little disconcerting to ask someone questions when you can't see his eyes. In any conversation, being able to make eye contact puts people on more equitable footing.
Taking off the sunglasses may be a sign of humility, too. It's like saying, "OK, I'm bummed about how the race went, but I'm only human, so I don't mind talking about my bad day with y'all." Race fans love to see their drivers get real and be transparent about how they feel. And making eye contact helps drivers connect with both the interviewer and the fans.
Looking each other in the eye and sharing what went right or wrong about our day – that's the stuff of friendships and relationships, right? There's a degree of vulnerability in expressing emotions while looking at someone, but it's also a basic human experience.
Connecting with God means we need to look at Him, too. Of course, we can't actually see Him or look into His eyes on this side of heaven. But "keeping our eyes on God" is another way of saying we keep our hearts turned toward Him. Then on good days, we can thank Him, and when the race isn't going in our favor, we can look to Him for help.
When you talk to God, there's no microphone or camera recording anything. No one else sees. It's just you and your Heavenly Father. You don't need to hide your emotions behind sunglasses or anything else.
God sees you. He loves you and can help with whatever you're going through. Go ahead, just talk. Be real with Him. He's listening right now.
Friendship with God is reserved for those who reverence him. With them alone he shares the secrets of his promises. My eyes are ever looking to the Lord for help, for he alone can rescue me. ~Psalm 25:14-15 (LB)
-------------------------------------
"Faith on the Frontstretch" explores the role of faith in motorsports and runs every 1st & 3rd Wednesday of the month during the NASCAR season. Follow Beth on twitter at
@bbreinke
.
Want more racing devotions? When you
donate
$25 to Skirts and Scuffs, we'll send you a complimentary copy of Beth's book, Race Fans' Devotions to Go, a month-long, pocket-sized devotional book for NASCAR fans. Or you can purchase the book in paperback & ebook
here
.
Faith on the Frontstretch: Making a Connection in the Post-Race Interview
Reviewed by
Beth Reinke
on
Wednesday, October 19, 2016
Rating: